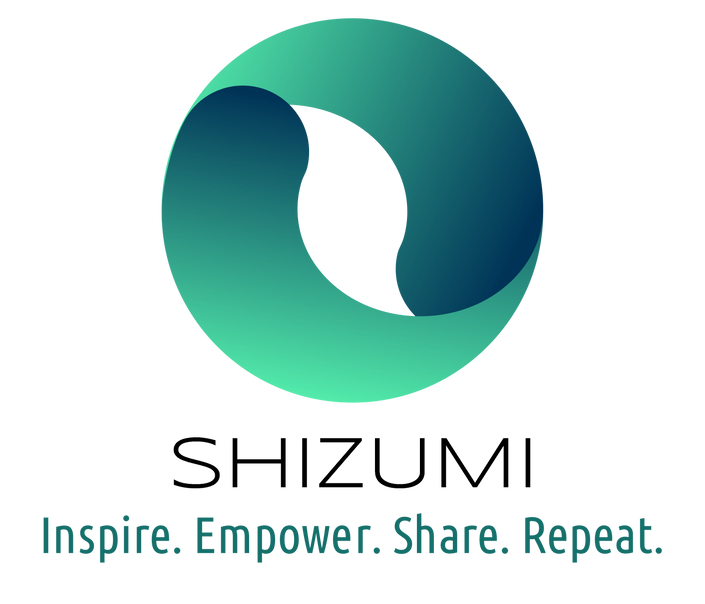 Nutrition Demystified powered by ProCoach
Eating Healthier Can Be Confusing. Let's Take The Guesswork Out Of It!
Enroll in Course
Do You Want To:
Lose Weight?
Get In Shape?
Eat Healthier?
Feel Healthier?
Improve Your Energy?
Who doesn't? The problem lies in HOW? We all want to be a healthier, happier version of ourselves, but we don't want to invest time, money and energy into a dead end, right? I know; I've been down that road many times. It's not fun.
Knowing you want to get healthier is the easy part. Taking the first step; not so much. You may be asking yourself questions like: what do I eat? How often? How large should my portions be? Are there things I should not be eating? How often do I need to exercise and for how long? What really works?
All these questions and more will be answered in Nutrition Demystified powered by ProCoach. Day by day, step by step we'll walk you through the path of transforming your entire being into health and vitality. Not just for a few months like so many of today's fad diets do, but for the rest of your life. Yes, the rest of your life!!!
It's all about Quality of Life! Losing Weight, Getting in Shape and Eating a Nutritious Diet have never been easier. We teach you how to think better, feel better and be better... seamlessly and painlessly. And without breaking the bank either. Join thousands of others like yourself in making the leap to the best version of yourself!

Here's What You Get:

Online Program that's helped over 45,000 people lose over 900,000 lbs of weight
Daily agenda delivered to your inbox to keep you on track and motivated
Lessons, workshops and insightful material developed by Doctors, Scientists, Healthcare Professionals and Fitness Experts
Your personal health journey, assessments and progress results tracked continuously
Active implementation of these healthy habits provides real empirical knowledge – Priceless!
Consistent feedback from your Personal Coach, Shizumi
Optional Upgraded Programs to get Private Coaching from Shizumi
Why It Works:
Gradual implementation of easy to adopt healthy habits over a long period of time
Slow and steady!
Tested and proven thousands of time with all types of people
It's not a fad diet that takes you on a rollercoaster; lose weight quickly, gain it all back…
In fact, most diets fail because they are not sustainable. Nobody wants to exist on dirt and twigs indefinitely! Never fear, we'll never ask you to subsist on dirt and twigs or even subscribe to a diet at all.
It's all about what works for you… Bio-individuality!
You tap into your body's own innate wisdom
Quality over quantity – you deserve the best! Now give it to yourself…
Sign up now and begin the most worthwhile journey of your life!
Your Instructor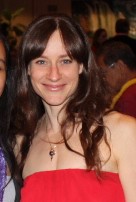 Integrative Health
B.Sc. Oriental Medicine, A.Sc. Social & Behavioral Sciences
Certified Integrative Health Coach
Certified Seifukujitsu Practitioner
Shizumi is co-owner of the Hikari Ryuza Center, where a group of doctors and professionals specialize in health and wellness coaching, nutrition, martial arts fitness, and holistic healing with the ancient Japanese healing art Seifukujitsu. She is the head health and wellness coach at the Center, helping clients lose weight, get in better shape and improve their dietary and lifestyle habits. She attended the Health Coaching Program from the Institute of Integrative Nutrition, where she studied over 100 dietary theories, practical lifestyle management techniques, and learned innovative coaching methods with some of the worlds leading health and wellness experts, such as Deepak Chopra, Dr. David Katz, Director of Yale University's Prevention Research Center, Dr. Walter Willett, Chair of Nutrition at Harvard University, and many other medical professionals at the top of their field. In addition, she is a certified Seifukujitsu practitioner, and has a Bachelor in Oriental Medicine and an Associate in Social and Behavioral Science.
Martial Arts
Co-Owner and Teacher, Hikari Ryuza Center®
Shichidan (7th Degree) Hikari Ryuza Bujutsu®
Lakan-Isa (1st Degree) Senkotiros Arnis
Professor Shizumi is an accomplished Martial Artist, holding a Shichidan (7th degree black belt) in Hikari Ryuza Bujutsu® and a Lakan-isa (1st degree black belt) in Senkotiros Arnis. She has been training with Senior Grandmaster Crimi for twenty years, and is now co-owner and operator of the Hikari Ryuza Center in Penn Valley, CA. Along with her teacher and Hikari Ryuza Center® co-owner Dr. Crimi, Shizumi volunteers for the community as a DT Instructor (Defensive Tactics) for Grandmaster Crimi's POST (Peace Officer Standards and Training) certified defensive tactics courses, teaches classes for Nevada County's volunteer deputies and retired law enforcement, and teaches Women's Self Defense course (Hikari Ryuza Fujin Goshin No Maki®), which has trained over 1,000 women. In 2001, the United World Martial Arts Federation awarded her Outstanding Sensei.
Frequently Asked Questions
When does the Program start and finish?
The program starts as soon as you activate your client account (from email sent by Shizumi and Precision Nutrition) and ends in twelve months! It is a completely transformative program that guides you through the process of getting healthier; body, mind and spirit on a day to day basis. Best of all, it really works, unlike so many trendy diet programs out there. No trends, no fads, no diets; just real lasting results.
How do I know if this course is right for me?
This program is for people that are ready to make easy lifestyle changes to better their health. This program is not for people looking for a quick fix. It does not make promises of super fast weight loss or becoming an instant chick or dude magnet in 30 days. It does guide you through a habit reforming process that anyone can do if they have the desire. If you are still on the fence about this program, please feel free to choose my Free program offer that gives you a complimentary one-hour health consultation with me to discuss your health concerns, goals and questions about the program.
What if I am unhappy with the program?
We would never want you to be unhappy! If you are unsatisfied with your purchase, contact us in the first 30 days and we will discontinue your program commitment. We do not offer refunds, however, we are more than happy to discuss options to make everyone feel valued.